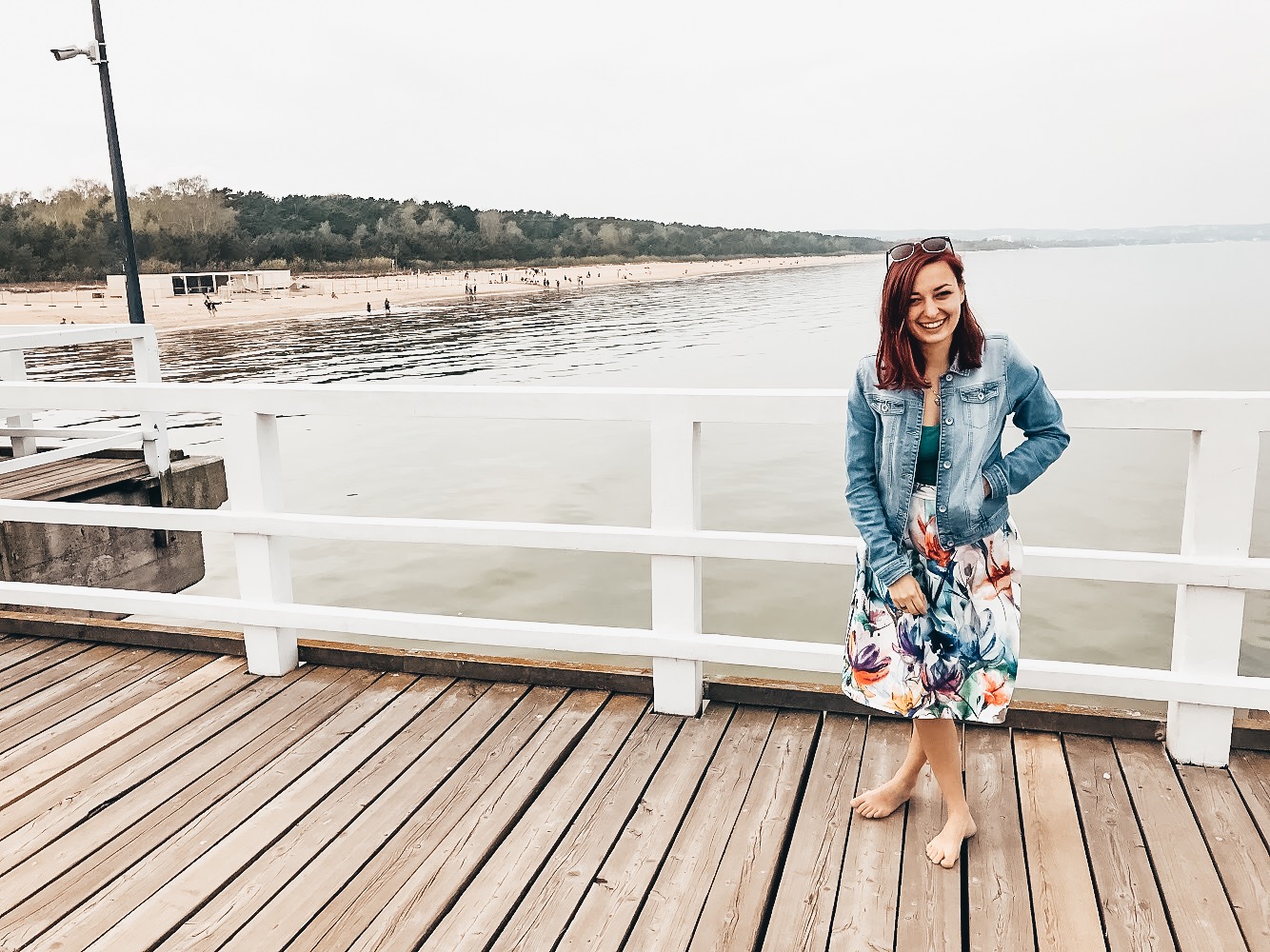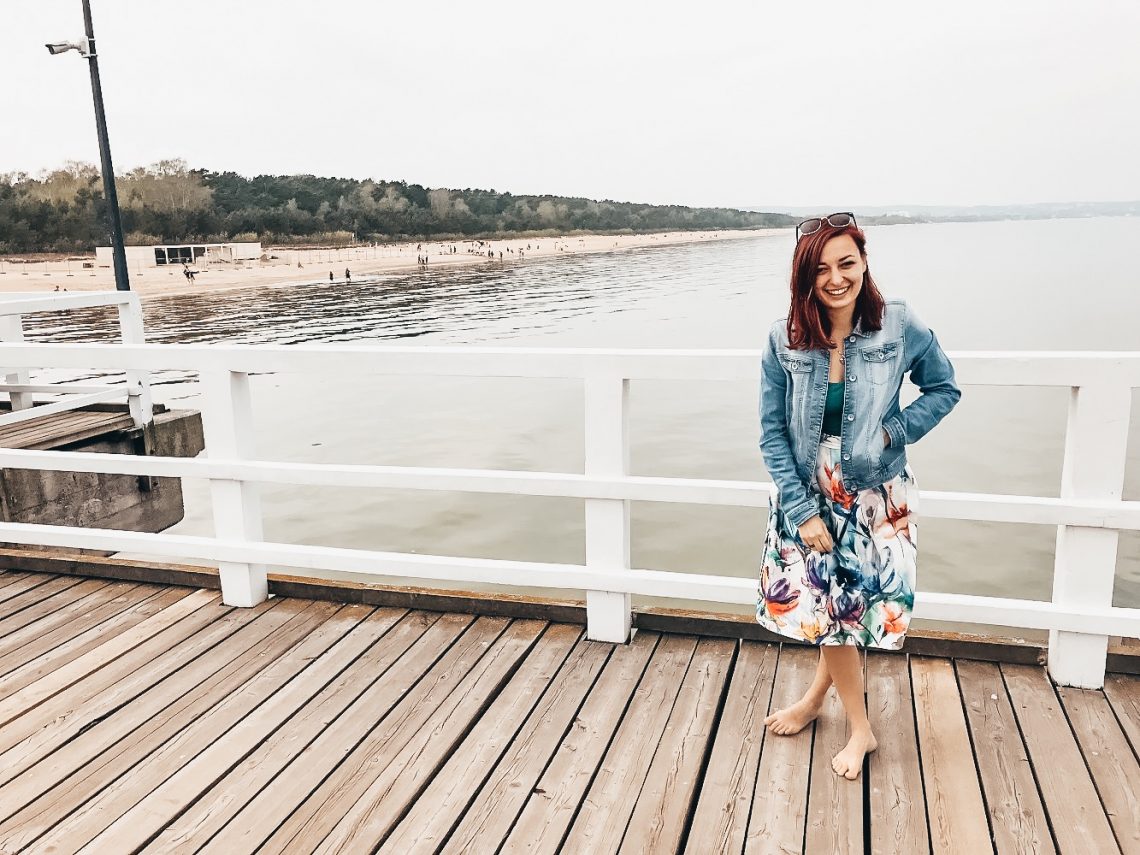 What to see in Poland, from sea to mountains.
Poland is a slightly underrated country. We are neighbors, but many people have never been here, or have no idea about beautiful places in Poland. So many of us don't even want to travel to Poland.  I explored Poland for the first time while I was studying in Katowice, and a few years and miles traveled, I came back again, but this time to Krakow. When we explored the beautiful historic town, we decided to explore more cities in Poland.
In this article I will show you what magical places are hidden in Poland you may not even know about.
Why travel to Poland?
You probably already know about the magical Christmas markets in Krakow, or that Slovakia share Tatra's mountains with Poland. But the fact that Poland, like Slovenia, has mountains, sea and desert is not so often said. The country is huge, believe me, and it doesn't take a short while to travel through.
The area of ​​Poland is 312 679 km² and it will take you 7 hours by car from the Tatras to the Baltic Sea. During this journey, however, you can stop in cities that have a history, in a forest where all the trees grow crooked, or bathe in the cold sea.
Poland is a much cheaper country, such as its neighboring states. What really surprises me is the quality of service, which is very high. Restaurants offer international cuisine with excellent quality and large portions at affordable prices. Museums and galleries are interactive and interesting and you can choose from different types of accommodation and we have not yet encountered any that we are not satisfied with.
Poland will definitely surprised you. 
The most beautiful places of Poland
If you are deciding where to wander in Poland, choose also according to how much you are willing to sacrifice driving. Distances between places are often 3 or more hours. Of course you can travel for example Flixbus, but some places get harder. But if you are planning to travel all over Poland during one road trip, in the article below you will also find a map where I marked the most advantageous route.
Zakopane
Zakopane is a town just below the Polish side of the Tatras. A town full of wooden houses, tourists who came to hike in mountains, or just to relax in thermals. In Zakopane you will find a little bit of every corner, there are beautiful mountains, fresh air and above all delicious traditional food. The restaurants play live music, the staff is dressed in costumes and in the menu you will find local specialties such as sausage, borsch, potato pancakes with goulash, meat and cheese from local shepherds. Accommodation is often in large wooden houses or cottages and all this is much cheaper than on Slovak side of the Tatras.
Where to stay in Zakopane
We been in Zakopane few times and we can recommend some of places we rent so far.
Willa Majerczyk – Small rooms with kitchen in common area, but this accommodation was really warm during the winter.
Domki Mroz – Small cottages next to each other in the center of the Zakopane are great if you travel with other couple. 
Smrekowa Polana Resort & Spa –This apartments are definitely my favorite. Great view from there, breakfast and spa is all I need when I really want to rest.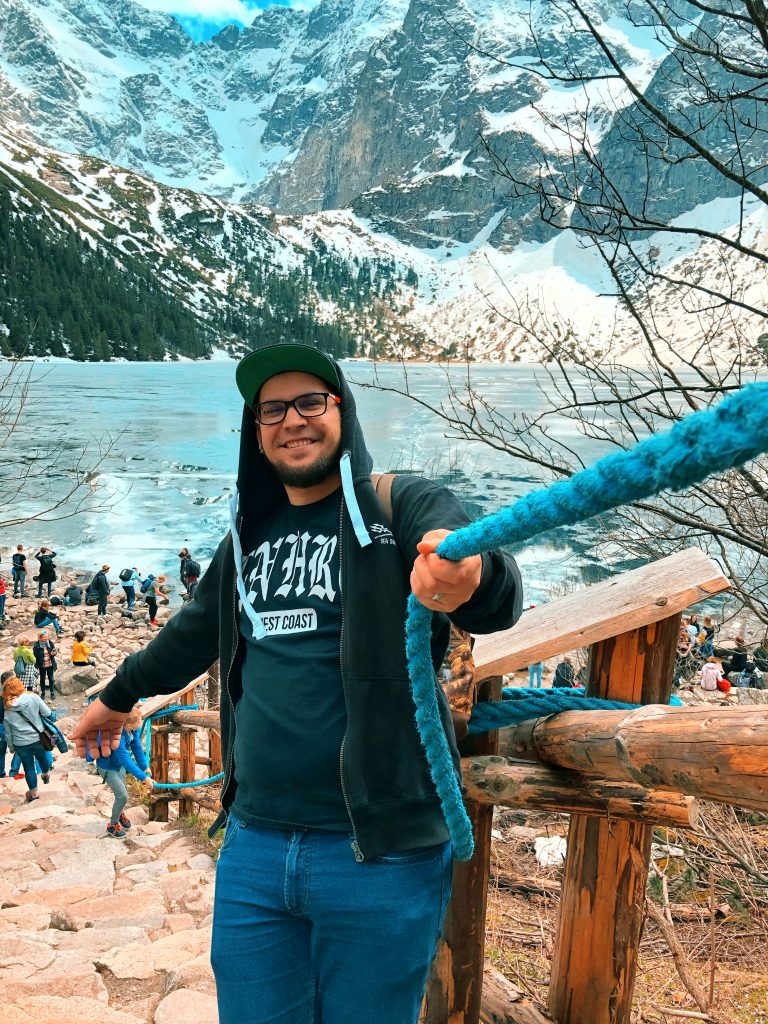 Krakow
Krakow is much more than just beautiful Christmas markets. It is a historic city that was not destroyed even in World War II, despite the sad history this city has. In addition to the classic visit to the historic center and the Jewish Quarter of Kazimierz, I recommend climbing on some of the hills around the city, such as the Krakus hill, which offers a magnificent view of the city. There are many interactive museums in Cracow, but the most interesting was definitely the Schindler Factory, where we learned all about the history of the city, the sad history of World War II. This museum is interactive, interesting and scary and sad at the same time, but the 3 hours we spent there were worth it. You have to book tickets in advance to this museum, as well as to the Auschwitz-Birkenau concentration camp in Oświęcim, because many people want to visit.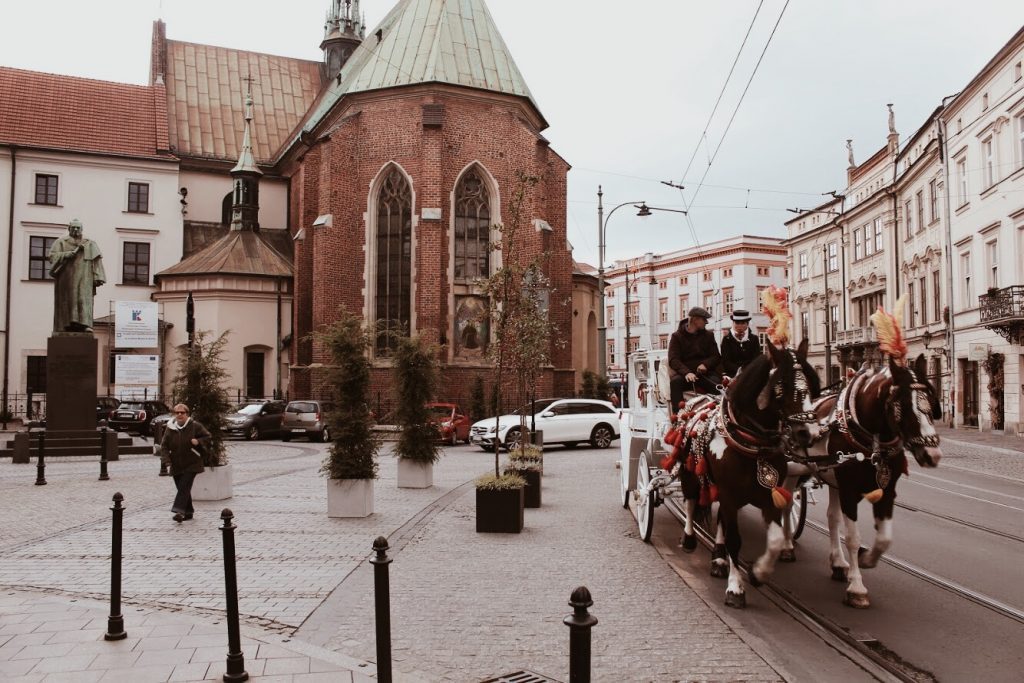 If you get hungry in Krakow, don't be afraid to try restaurants that look more luxurious, because almost all businesses in the city are keeping a certain standard, mainly because of the large number of tourists who come to Krakow every year. Located in historic buildings, restaurants and bars enhance their luxurious feel. If you don't feel like traditional pierogy, try one of our favorite restaurants for more info in Where to Eat in Krakow.
You will find this city when you leave Krakow to Germany. Poznań is one of the oldest and largest Polish cities. I feel that this city is a combination of Czech Brno and Polish Krakow. In the city you will find romantic historic streets, colorful city center, hipster businesses and lots of greenery. Poznań was love at first sight. We recommend you spend at least two days to visit the city, as you will not want to hurry away from there.
Where to stay in Poznań
Same like other big polish cities in Poznan you can find a lot of great places to stay. We stayed in hotel with most comfortable bed ever what is great when you really need rest. And it is one of the reasons why I can recommend Hotel Gaja. 🙂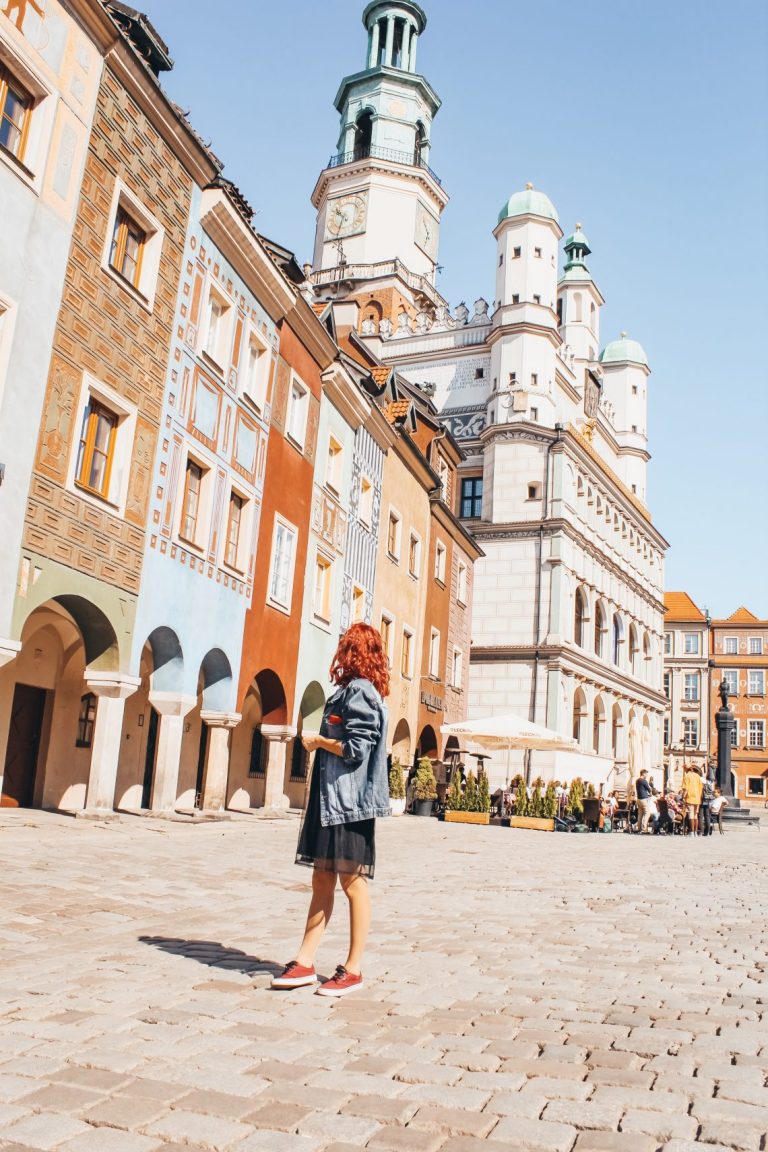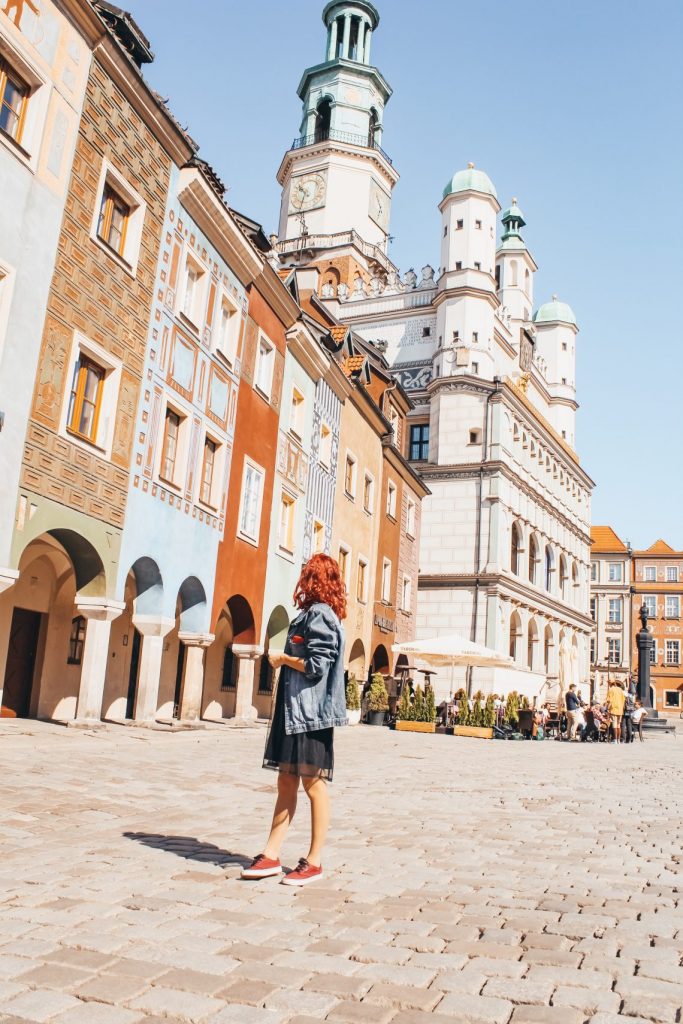 From Poznan you can go to the mysterious Crooked Forest, in which all the trees are bent in one direction. You can find the crooked forest on the border with Germany and it is about 3 hours by car from Poznań. You can find the crooked forest in almost every article "what to see in Poland", but you can read more about how we liked it in the article The crooked forest in Poland, is it really so mysterious?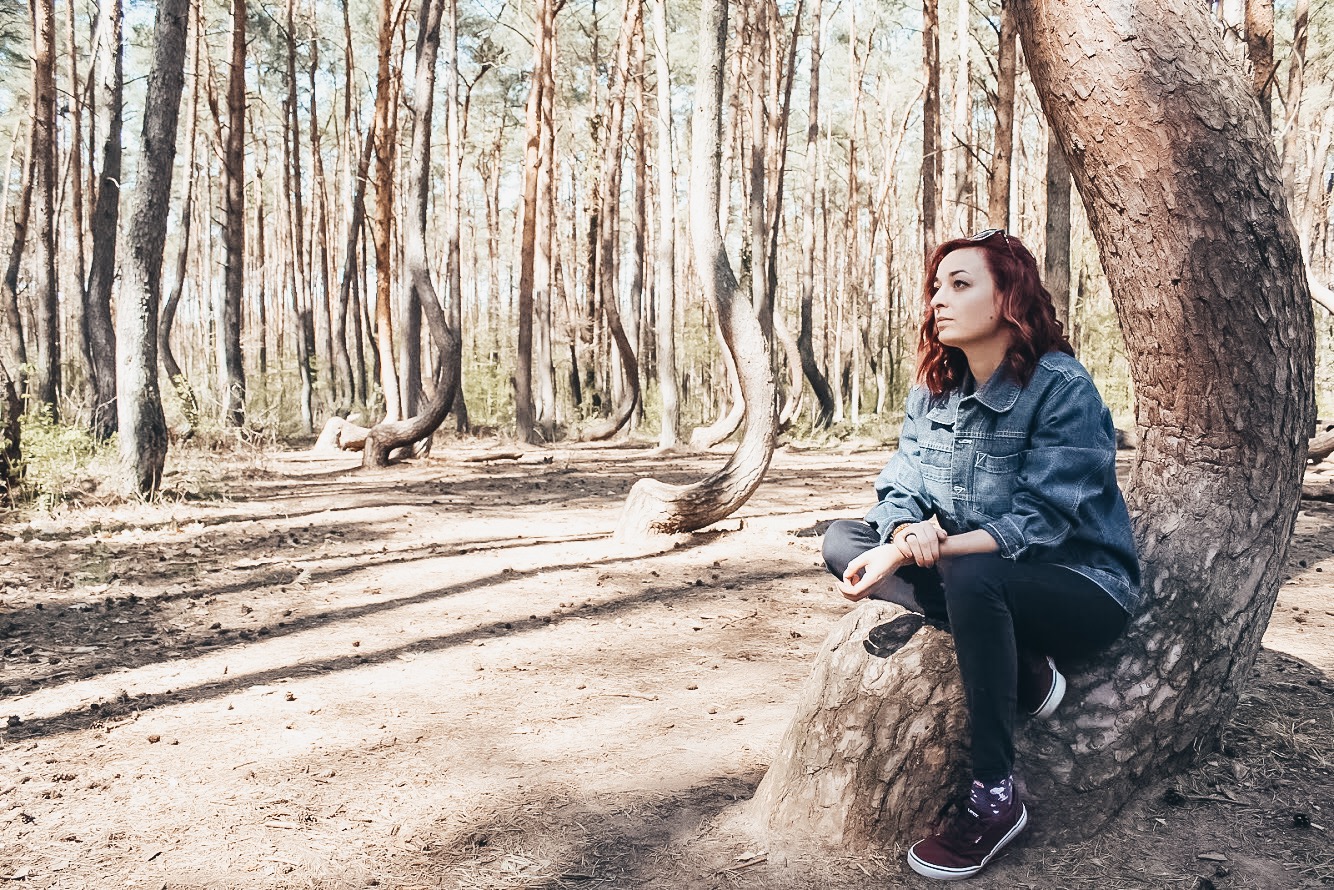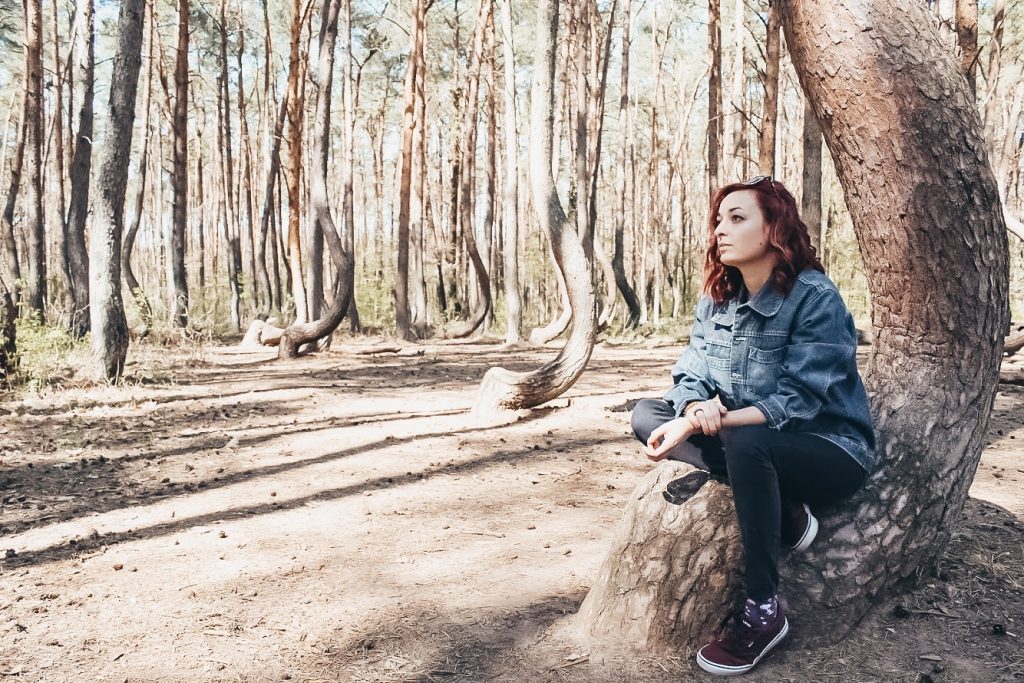 Gdańsk
A city in the north of Poland, which lies already at the Baltic Sea. The culture of sailors, nordic countries and Poland is mixed here. In the restaurants you can find fresh fish from the sea but also traditional pierogy. The romantic city center with hipster cafes, breweries and amber jewelery shops and the river that passes through the city create a unique atmosphere that you will not find in any city in Poland. For me, Gdańsk is one of the most romantic places I've ever been.
You can take the tram to the sandy beach where it looks like any other resort. Restaurants, shops and a promenade create a holiday atmosphere, the only thing that is not exactly holiday is the cold water in the Baltic Sea. On the beach you can feel free to open a beer and enjoy the sunset.
Where to stay in Gdansk
Apartment right in Old Town : Dom & House 
Cozy small apartment for couple: Apartamenty Vitage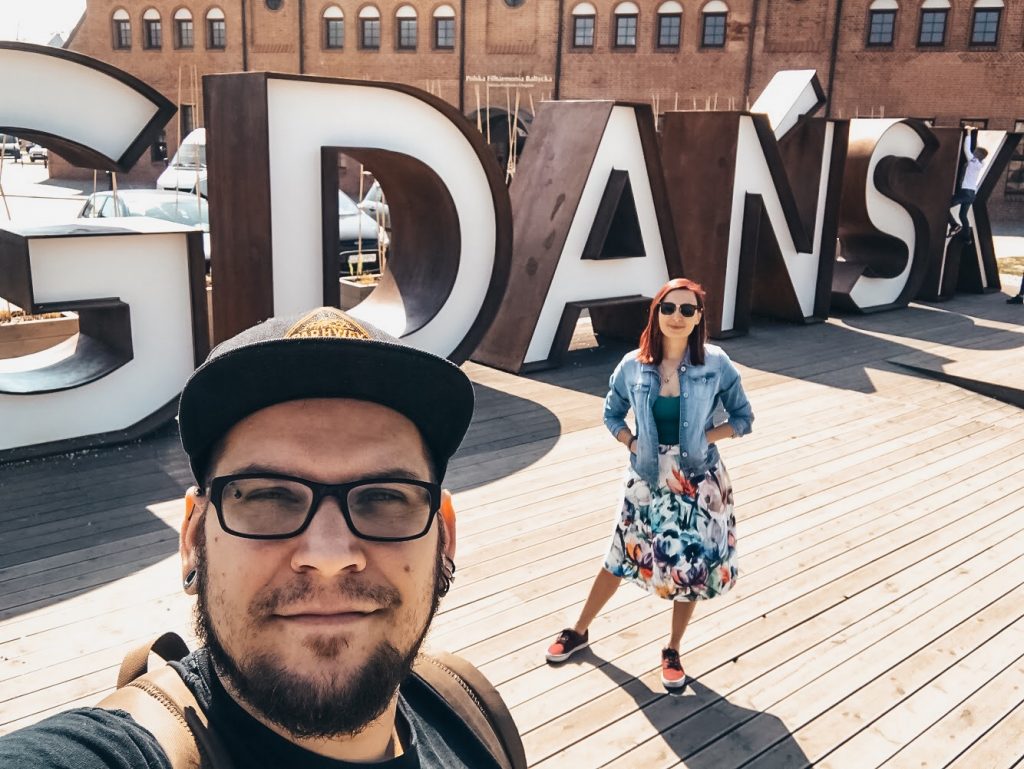 Slowińsky National Park
When I mentioned the desert above you probably did not believe very much, but Poland really has more than one desert. Slowinsky National Park is located in Primorsko, just a 2-hour drive from Gdańsk. The most interesting in this national park are the largest moving sand dunes in Europe.
The dunes, moving up to 10 meters in the east each year, resemble a sandy desert that stretches along the narrow division of the Baltic Sea and Lake Łebsko. The dunes look really impressive, and the idea that you are walking around something that is constantly moving is really strange.
The park is open from 1 May to 30 September, at which time entrance fees are collected. All-day entrance fee costs 6 PLN, discounted 3PLN – multi-day tickets are cheaper.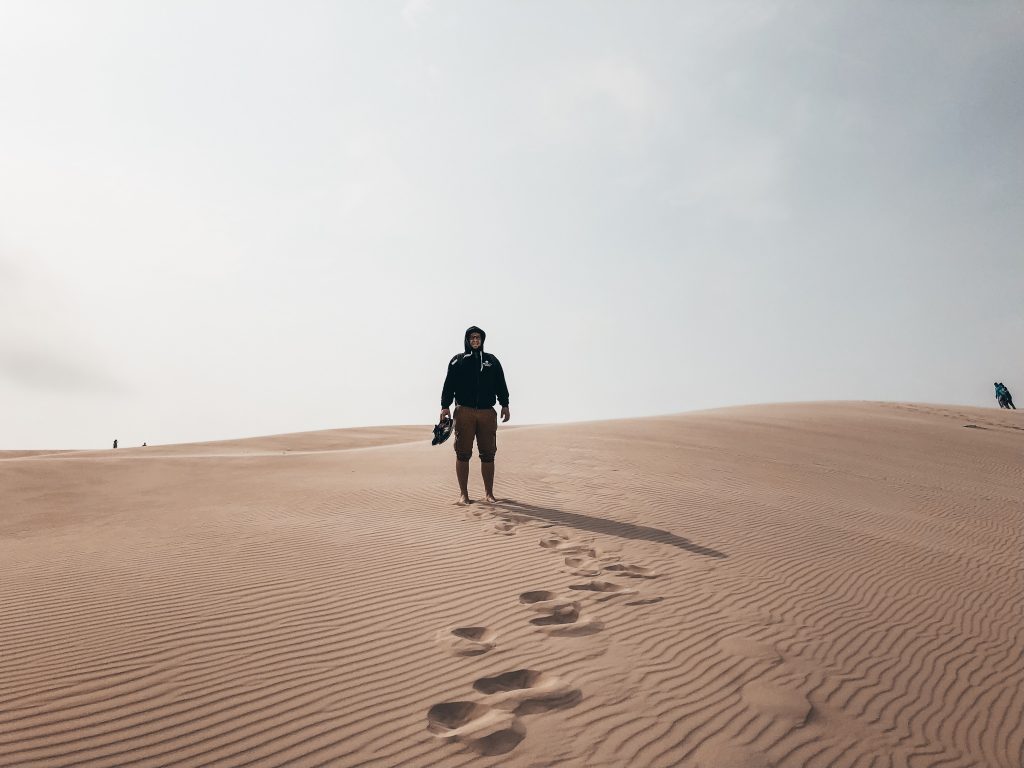 We went to the park at the end of April 2019, when the entrance fee was not collected, but several of the places that could be visited there were closed (eg. Museum, restaurant, lookout). Walking on moving dunes was an incredible experience. Stepping on the sand hills from where there was a view of the wide surroundings, legs burying in the cold sand, and a strong wind blowing sand everywhere.
Malbork Castle
Malbork is located in northern Poland, founded in the 13th century by the Teutonic Order. It is known for the medieval castle of Malbork, which was built in the 13th century as the seat of the Order. The castle complex is in fact a combination of three castles and its construction lasted almost 230 years. It is the largest brick castle in the world and one of the most impressive of its kind in Europe. When the Second World War broke out, the castle was restored by the Germans. During the war the castle was destroyed by more than 50%. Since the war its renewal. The castle is a UNESCO World Heritage Site.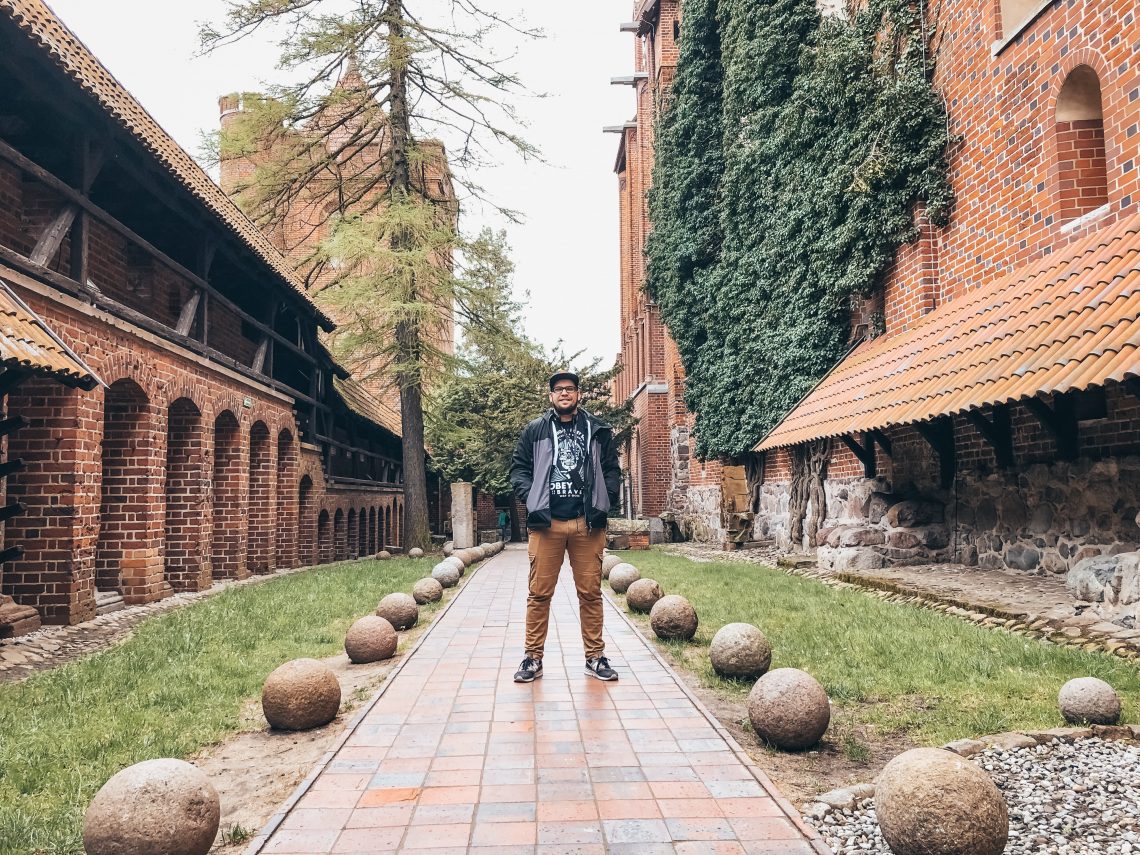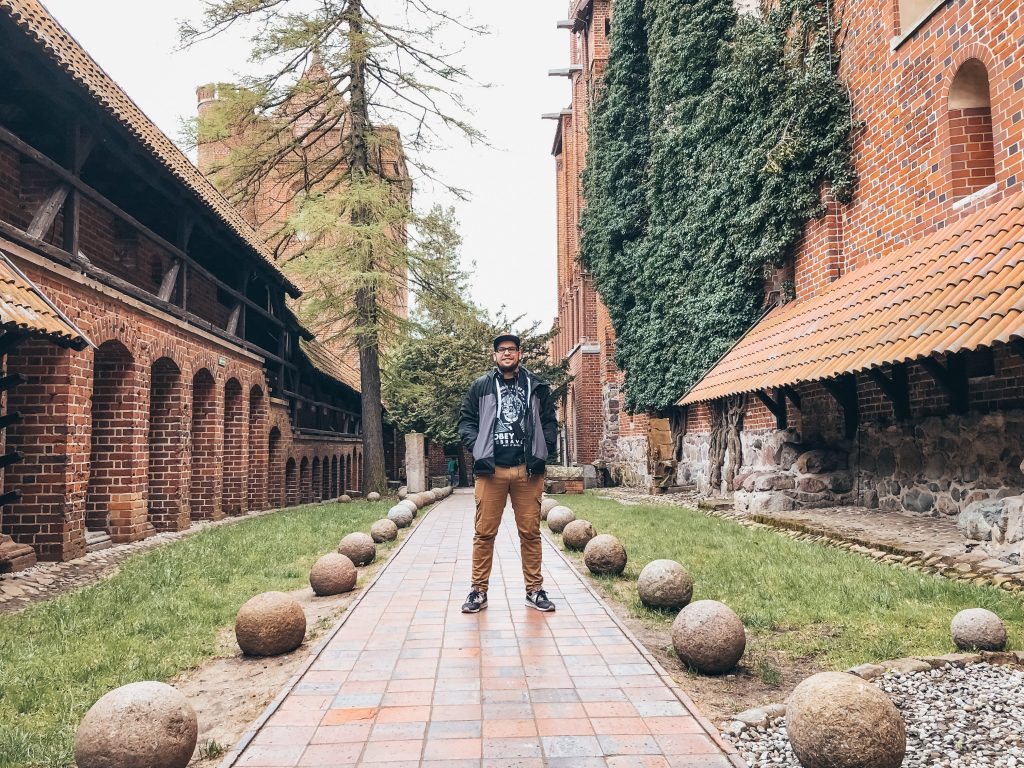 This castle is definitely worth a visit and if we did not have a long way home we probably would spend there all day, the castle is huge, fascinating and reserve for his visit at least 3 hours. Very interesting is also the way of accompanying, when you get headphones and a device with a screen that shows you the direction of your route and also locates you according to GPS coordinates and accordingly tells you to the headphones electronic guide. If you choose not to follow a route that is specified, the guide automatically adapts to your location.
Warszawa
The capital of Poland, which like most capitals is also very industrial. In fact, Warszawa is not close to my heart, but it is interesting to visit it mainly for a mix of history and architecture. The historic center was completely destroyed in World War II and reconstructed after the war. Part of the capital reminded me very much of Washington DC and is also known for its busy nightlife.
Do you know any other interesting places in Poland worth visiting? Let us know for inspiration for the next travel. 🙂
Tina
If you liked the article, I would love to share it on Pinterest. 🙂