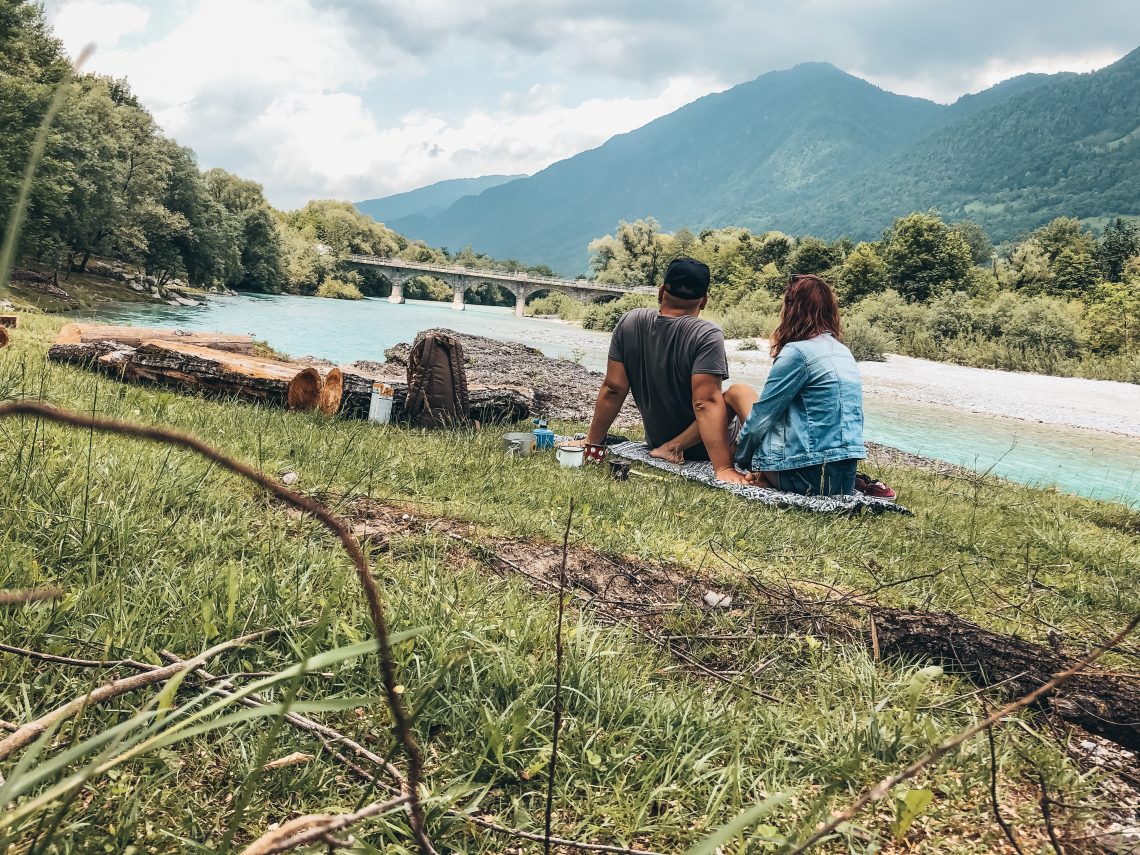 Camping in Europe. All you need to know for your perfect camping trip.
Europe is a country perfect for camping, roadtrip in a caravan or car. At every country you will find a camp with full equipment, parking places where you can sleep.
But how does it actually work in such a camp? What to watch out for and what to prepare for? You'll find it all in this article about camping.
What is camping?
Probably you has built a classic tent already, a tent built at a festival or just somewhere near the forest. Sleeping outside, watching the stars, listen to the sounds of nightlife and swim in the river, so many people want to experience it in past years. They choose to travel by car, stop at a place they like and camp there for a while.
But camping itself is happening in camps. The campsite is an accommodation facility that allows visitors to stay in their own a tent, caravan, car, or rent a cottage or bungalow in the camp.
Each camp has showers and toilets, and their "luxury" is rated by stars as well as hotels.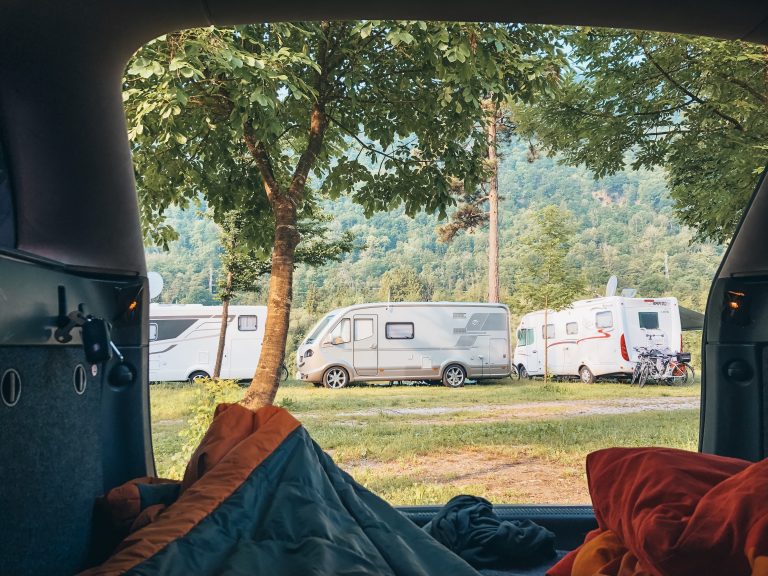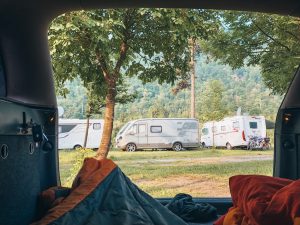 Not all camps are the same
There are different types of camps, for different types of people and requirements. During our roadtrip we tried a few and each had different rules, prices and a degree of luxury.
People go to camps during their trips mainly because of social facilities, water and electricity supplies, but for some people camping in caravans is a lifestyle.
Certainly now you are asking why you would pay for sleeping in a tent or in a car if you can do it anywhere. In some countries (such as Croatia) camping outside camps or "wild" camping is not allowed and even fined. In our case, we needed the most showers, because after a day of hiking, we did not want to jump into the 4 degree cold water. ?
What you need for camping
When it comes to camping, it is up to the comfort level that suits you. Tent and sleeping bag are the basics that will give you a peaceful night's sleep. Another option is a van, a caravan with a bed.
In some camps you will find a kitchen, but you have to bring your own dishes. I suggest you have your own cooker and pot where you can prepare your warm food, anywhere in the camp (or on the road).
Another important thing is the classic can in which you always fill water supplies in the camp. We had an unusual composition that looked like Blobby from Hotel Transilvania. We have always filled it in the camp and have had drinking water for few more days.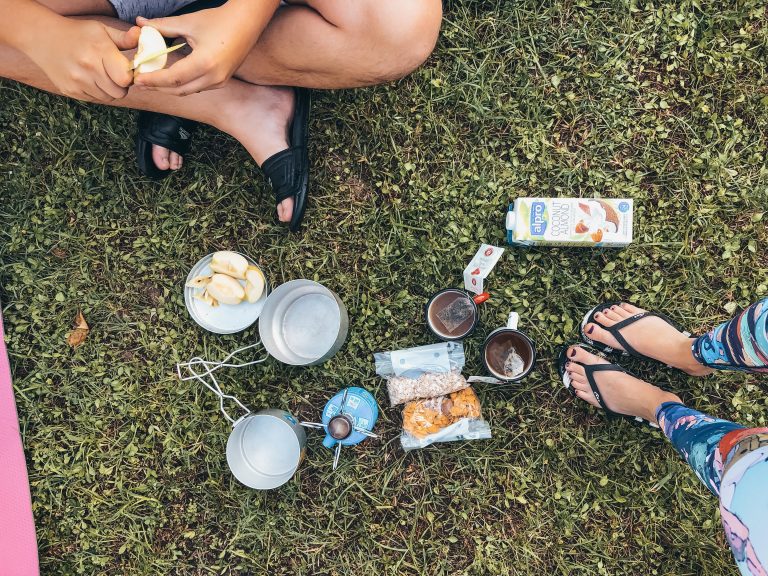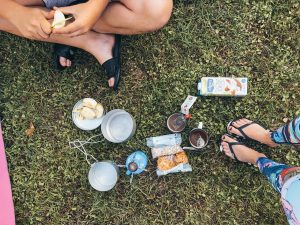 How does it work in a camp?
You can book a camp as well as any other accommodation in advance, but the advantage is that you can come and ask when you will arrive there. Out of high season, there is almost always a place to camp, but it is better to book it in advance during the high season (June and August).
How to find a camp?
The easiest thing to do is if you already have an itinerary and you know where you're going. Some campsites offer accommodation reservations, for example, via Booking, some only have to be booked on their website.
If you decide to find camp in the evening when you find out that you need a shower, just simply google  "camp near me" and it will show you all the campsites that are near you, then you just have to choose the one you like.
Step by Step
Each camp has a reception. At the reception you book your place in the camp. You tell them your data on how many nights you want to stay, in what you sleep (caravan, tent, car). Interesting on campsites in Slovenia, for example, is that you pay when you leave the camp, not when you book it.
The place
In many camps they have more luxurious places and standard places. Imagine a huge camp what have places with sea view in there, so these places will surely be above standard and therefore more expensive. At the reception, receptionist will show you a map that will indicate places that are more expensive and cheaper and you can choose.
The campsite locations are marked in two ways. On the map of the camp you will have marked places for a tent or car, what more reminds of parking places with lines around, which are marked with a number that will be assigned to you.
The other way you can choose any place you like and is empty and have your tent or care there.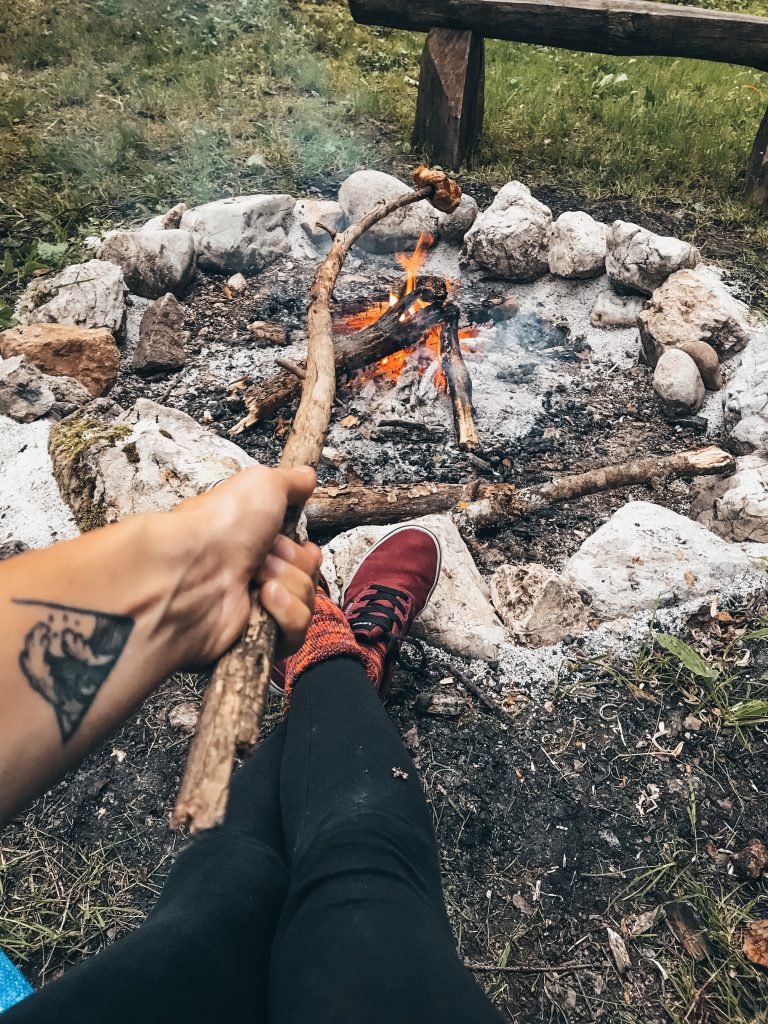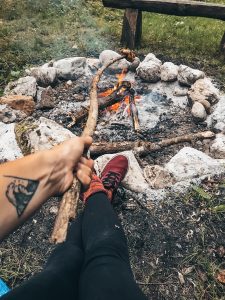 Prices
You pay per person in the camp. This price is fixed, mostly depending on when you are traveling, if it is in or out of the season, because the price list is different. Furthermore, a tourist tax is payable as well as in any other accommodation.
Included in camp price are showers, toilets, drinking water, place and wifi.
Furthermore, prices vary depending on where you sleep. If you have a caravan, the price will be higher because they expect you to refill your water and electricity supplies. If you only have a tent, the price will be cheaper. 
We slept in our Tupac (meaning a car with a name) and we paid the same as we would pay for a tent, because we took up one place, but we are not as big as a caravan. ?
Tip: If you are planning to sleep in a car in a campsite, it is better to say at the reception that you will sleep in the tent. No one checks if you really sleep in the tent, but the word "car" can make you pay more (as if you are in a caravan).
Another item that differs in each camp is electricity. It can be included in the price, or you can pay for it. We were in camps where people could charge their phones for free at the reception, but also where they asked for money.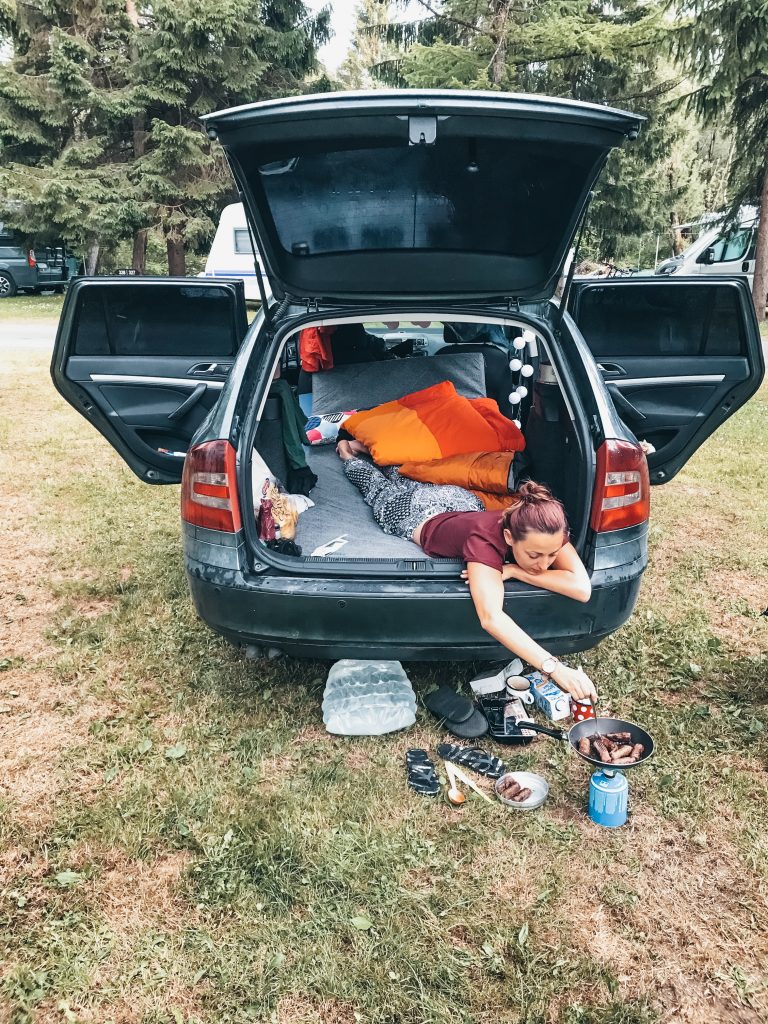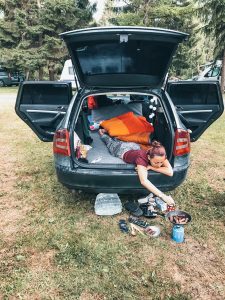 Wifi
There is wifi in every camp. In some still have your own special password, in some only at the reception, in some without restrictions. We were a little worried about this during our road trip in Slovenia, because route planning is now easier with wifi. But even in the mountain camps had wifi, so don't worry.
Camping is saving your money
Camping is a rediscovered style of travel. People go to camps for months, get to know each other faster, because you feel like at the festival there. All together in one meadow, you watch the stars and you all looks same in the morning, sleepy and tousled. At the same time, in some countries camping is the cheaper alternative of accommodation.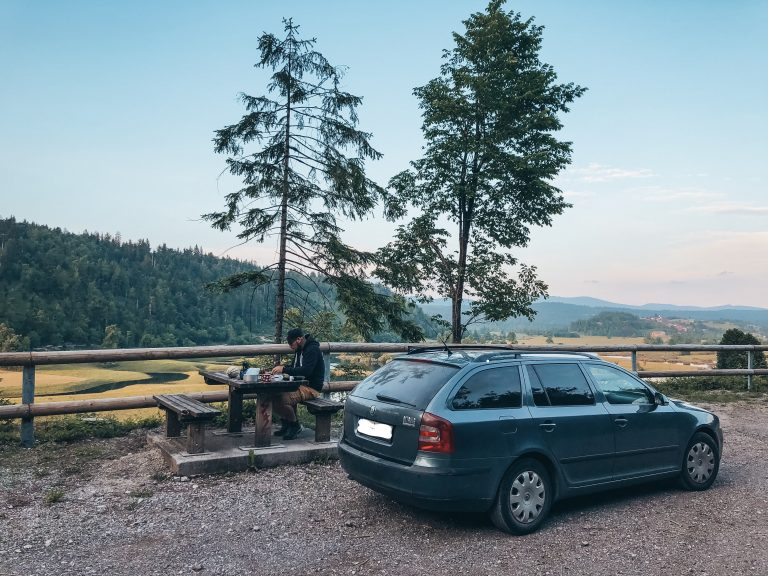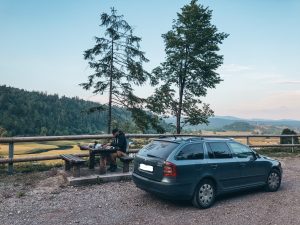 Wild camping
If you don't want to invest in camps and just want to stop your car and sleep overnight anywhere, I recommend app Park4night, in which people add places where you can  sleep, stop, or even spend a few days. You will find rest areas, parking lots, forest roads, but also places with great views. And if you find nice places, you can also add them there and join this community.
Have you tried camping? Let me know in the comments if you liked it or you would rather go to normal bed. 🙂

With love Tina
If you like this article I would appreciate if you will share it on Pinterest. 🙂