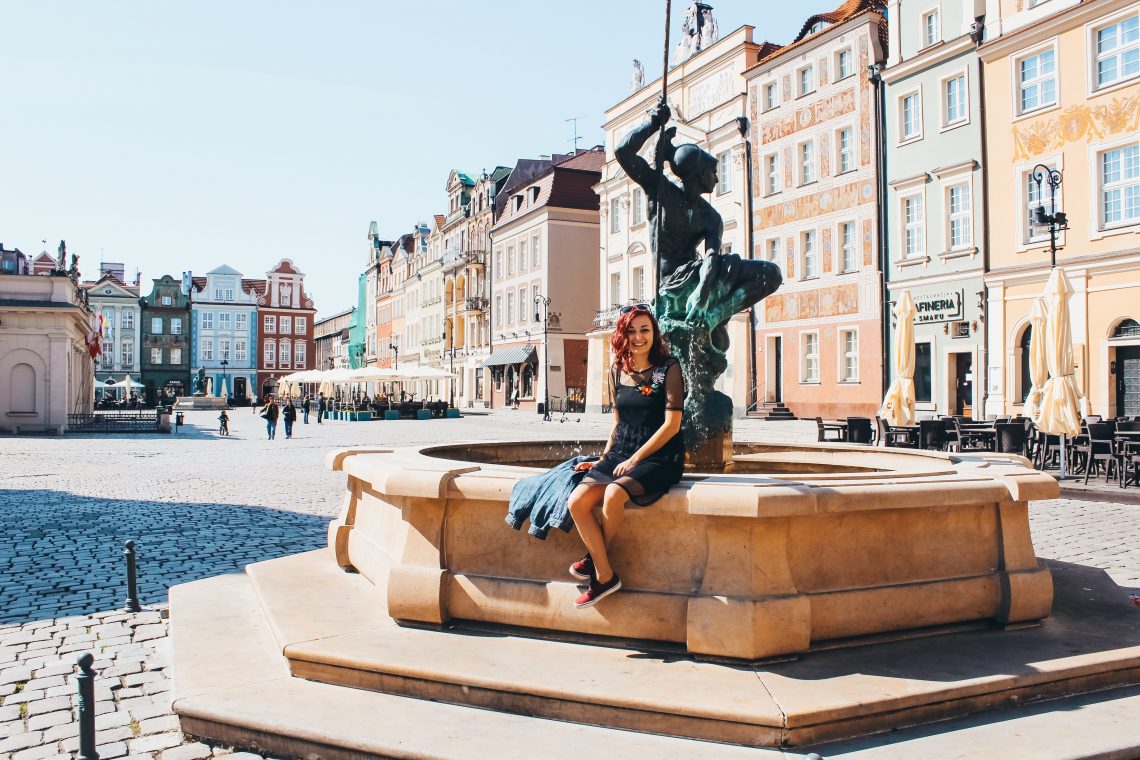 48 hours in Poznan. What to do in polish city you will fall in love with.
This city is love at first sight. Poznań is one of the oldest and largest Polish cities. I feel that this city is a combination of Czech city Brno and Polish city Krakow. In the city you will find romantic historic streets, colorful city center, hipster businesses and lots of greenery.
Poznań is located in the west of Poland (in Wielkopolska) near the German border and is an important transport point between Berlin and Warsaw. We chose to discover the beauty of this city during the Easter holidays, which we can not recommend because many museums, businesses and other attractions have been closed. But despite that, we enjoyed it very much.
We recommend that you reserve at least two days to visit the city because you will not want to rush home. You can also speak English and German in the city. But what to do in Poznan?
Walk through the historic city center
I really mean it. Poznań has many streets with tall, historic buildings where you can walk around and admire the different styles and shapes of the buildings. There are also many nice restaurants with hidden terraces and gardens, where you can enjoy a beer or dinner.
We went through the city several times and we still felt that we had found something new
The most beautiful part of the city is the Old Rynek, full of colorful buildings. In the middle of the square there is a Renaissance town hall, where is a clock from 1551 with two billy-goats was installed. Every day, at noon, a door opens on the tower above the clock and two billy-goats appear, controlled by the clock mechanism, and hit 12 times with their heads.
Why billy-goats?
When the town hall completed the lessons, they were to be shown to all counselors and governor of Poznan. A banquet was prepared for this occasion, but due to the awkwardness of one of the cooks, all the food to be served at the banquet was completely burned. The cook wanted to save his name, so he stole the two billy-goats he intended to roast and serve. But the billy-goats escape and went to the town hall tower. When the dear guests came, they saw two billy- goats on the top of the Town Hall Tower. And so the governor commanded to attach their scenes to the town hall clock.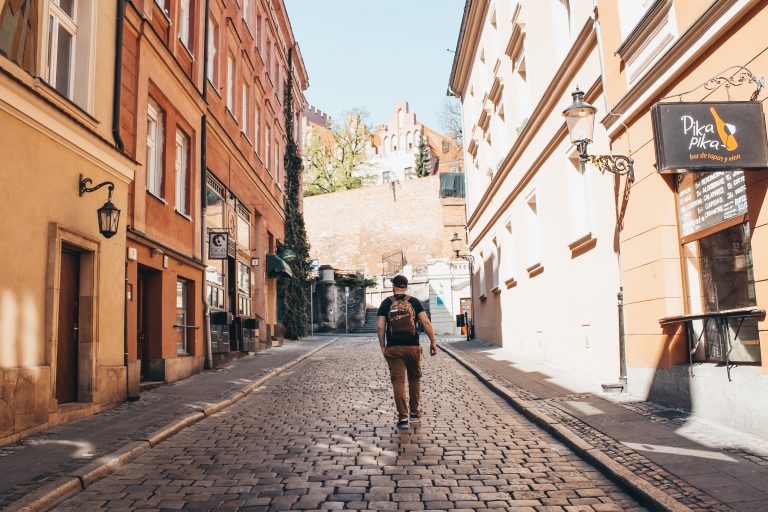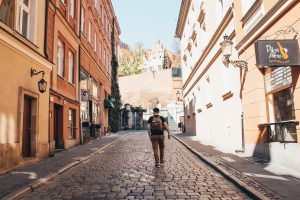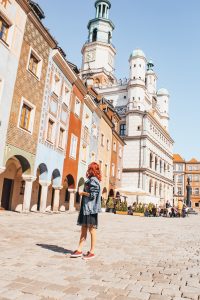 Citadel park
It is Poznan's largest park, located near the city center. In the park is located the remains of the former Prussian fortress, which houses the Arms Museum as well as the Poznań Army Museum. In addition, there is a large number of historically significant statues in Cytadela Park. The park is huge and we spent about two hours here and we couldn't get through it all. A lot of greenery, fountains, places for families with children, but also place for exercise or relaxation. Citadel park is the perfect place for a romantic picnic, or to relax after a day of walking around the city.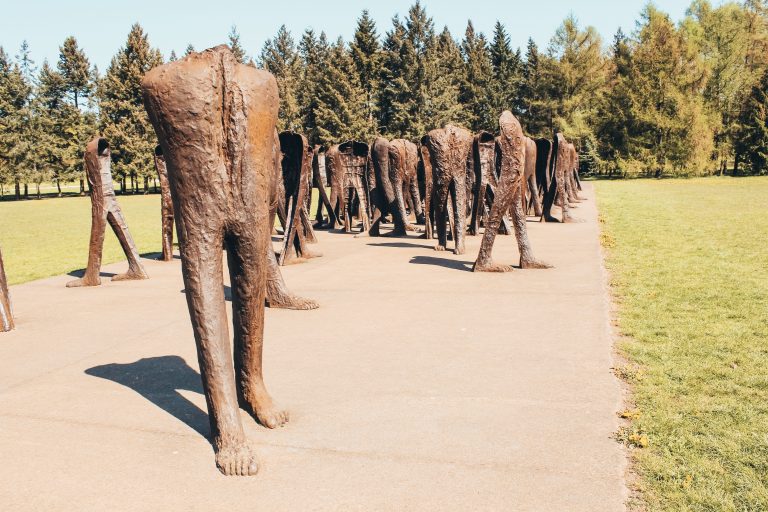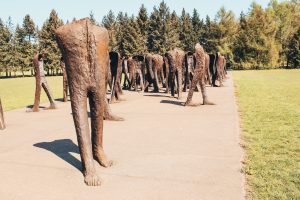 Directly in the city center, opposite the town hall, you'll find the pride of Poznan – the St. Martin's croissant.
Croissants are a unique local poppy seed pastry, which has been the title of sweet treat of Poznan for 150 years. This pastry is even protected by a geographical indication recognized by the European Union, which means that it can only be produced in the Greater Poland region and according to a specific recipe.
And if you already have dreams about it, in this museum you will learn a lot about the history and procedures of making such a croissant, but you can also taste it.
The tour takes approx. 40 minutes and ticket price is between 16-24 PLN.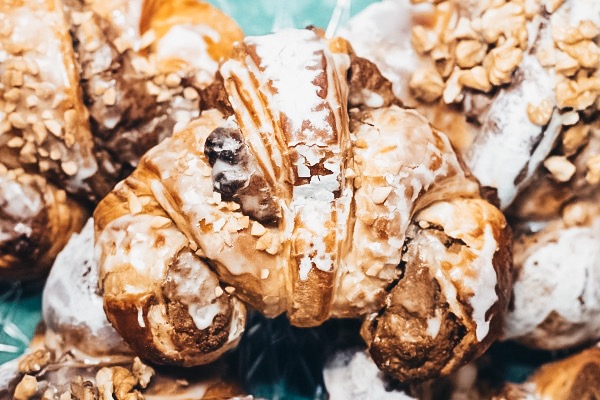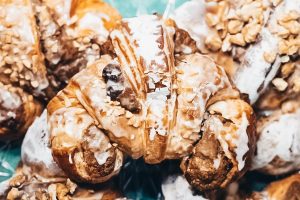 Rent an electric scooter
The public transport system in Poznan is excellent and you can get to almost every part of the city by tram. If you want to enjoy the city a bit differently, you can rent a bike or scooter. They have bike roads throughout the city, so you can move quickly and easily away from the center.
The advantage of an electric scooter against a bike is that you can leave it almost anywhere, not just on the marked stands. And riding on an electric scooter is a lot of fun. We discovered our children's souls again and we competed in speed and we laughed a lot.
You can use the Lime app in which you locate the nearest scooter, unlock it and drive as long as you want. You pay for the time you ride on a scooter in Poznan. It's easy to find scooters all over the city, because people use it a lot.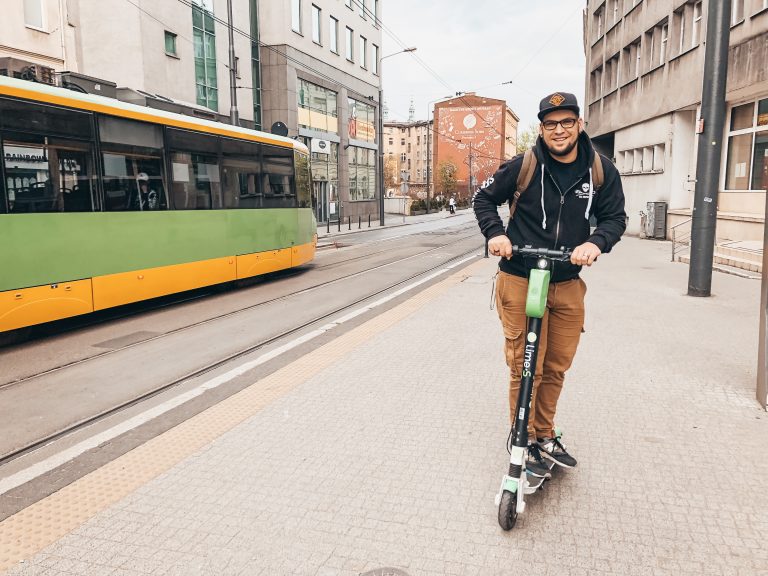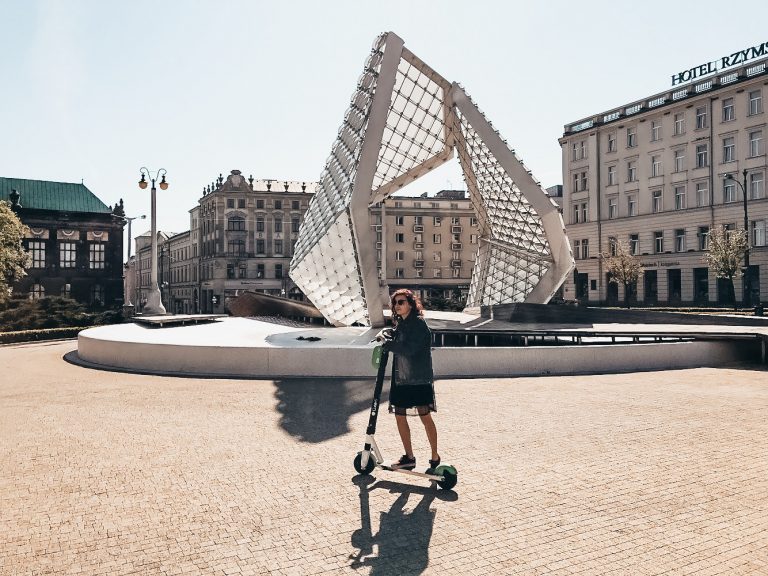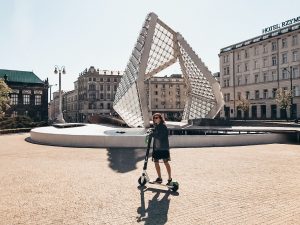 Stary Browar ( Old Brewery) in Poznan
The buildings of the former Hugger Brewery have become a new complex that has more awards for the architecture, art and business center. Unusual architecture hides portions of the past, from beer brewing, such as ceramic seals or plaques.
If you decide to shop in Poznan, it is one of the most beautiful shopping malls I've ever seen even though I'm not a fan of them. I really liked that they used and reconstructed the industrial zone to something modern and usable.
In addition to shopping, you can also book a tour on their site in Old Brewery.
---
---
Hidden cafe, where you can find a selection of vegan dishes, various alcoholic and non-alcoholic drinks and smooties. I was very pleased with their metal and paper straws. The ceilings in this cafe are decorated according to the season, flowers or flakes hang from the ceiling, and their terrace looks like Alice in Wonderland.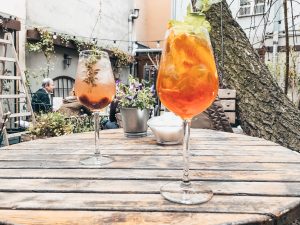 A pub with craft beers of different tastes. An inconspicuous business a short distance from the city center where prices are lower than in the middle of the main square. The company is located in two buildings, and there is an unobtrusive industrial terrace in the center. It is a quiet place where you can enjoy privacy, the lights are glowing above your head and good craft beer with tasty burgers.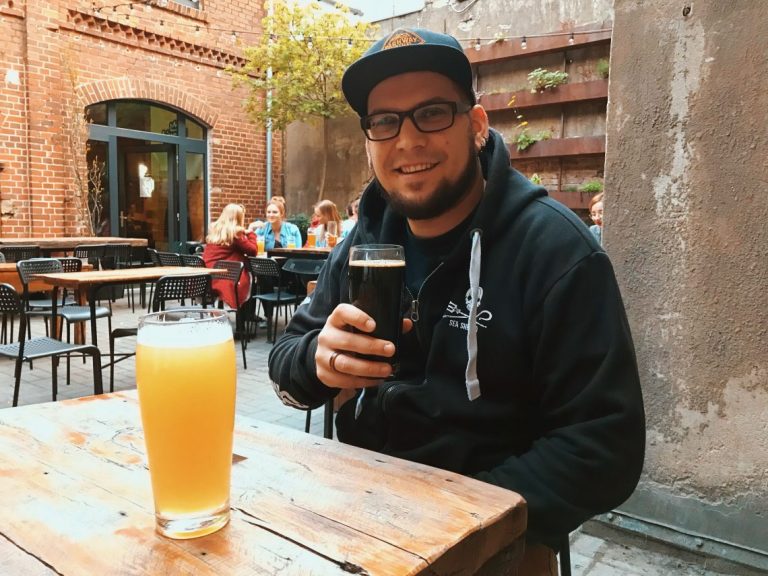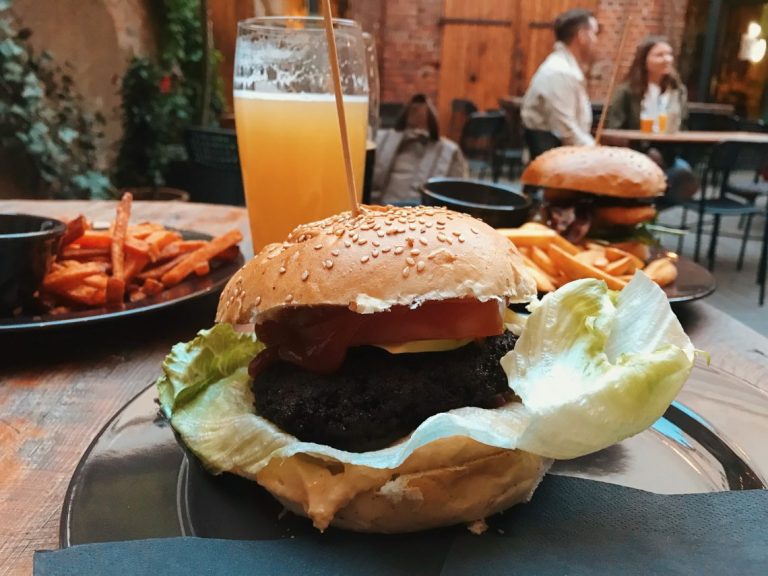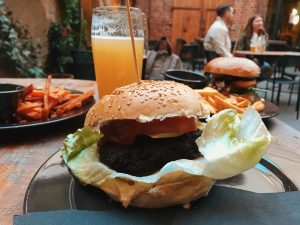 Where to stay?
We stayed in the cozy little hotel Gaja near the city center, where they had such great beds that they didn't want to get out of them. (This is not an advertisement, but we really like it) There are many hotels, hostels that are in historical buildings or completely new in the city center near Old Rynek. What I like about staying in Poland is that they always keep some standard and we haven't had dirty or ugly accommodation even the cheapest one.
We reserved accommodation with Booking and if you want to use it too, you can use our 10% discount on accommodation. I recommend to book something in advance, because the city is very touristy and therefore often rooms are booked. ?
We spent 48 hours in Poznan, but I feel that it wasn't still enough. It is a city that has a soul and I would definitely want to go back there and explore it more. So write this city to your bucket list, you will certainly don't regret it. ?
Tina
If you like this article share it on Pinterest too.