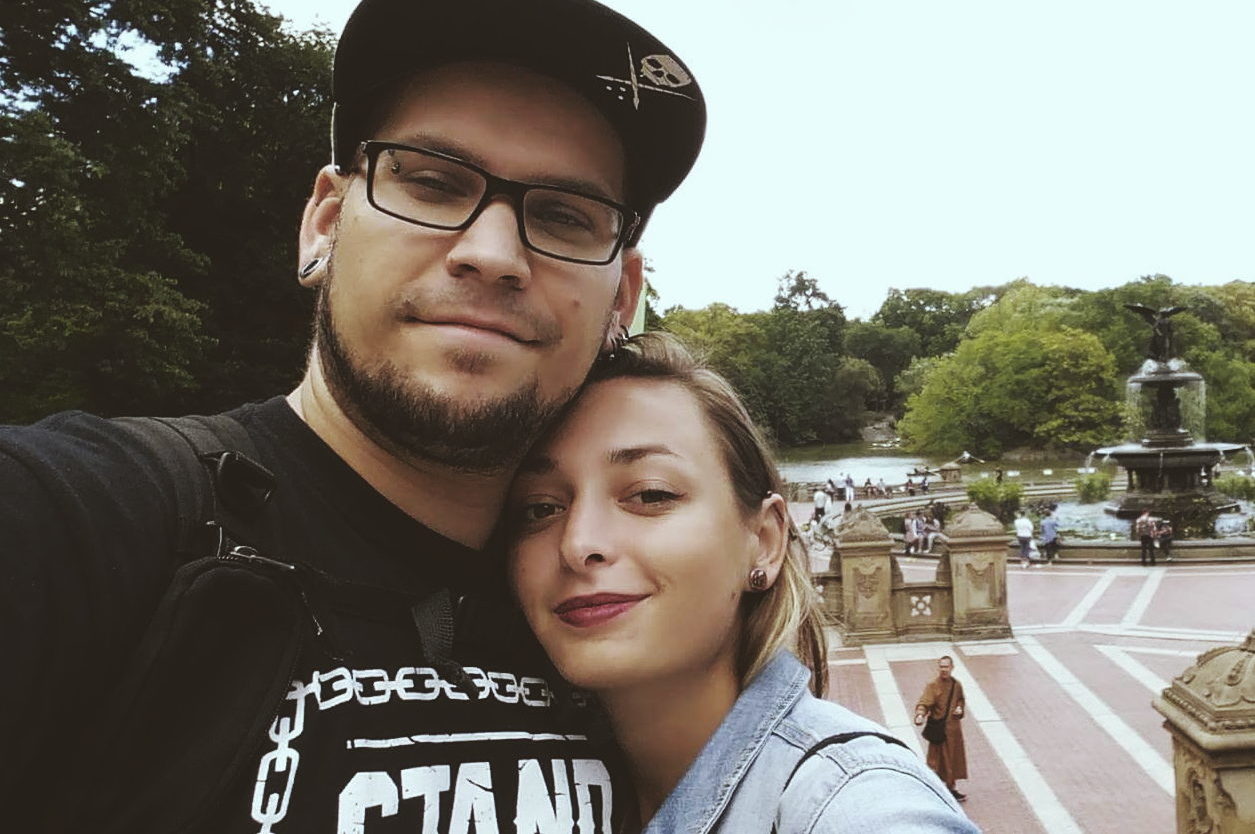 Po dlhom čase mám opäť inšpiráciu.
Otváram všetky poznámky v telefóne a pripomínam si leto v Amerike aby som nezabudla čo všetko chcem s tebou zdieľať. Niečo hlbšie do duše, nielen holé cestovateľské fakty.
A tak hneď na začiatok niečo o tvorivej duši, ktorá je v tom až po uši. ❀

Pretože keď je nespokojná duša, nedá sa tvoriť. Nedá sa kresliť, nedá sa písať, nedá sa skladať hudba.
Keď je srdce smutné, nejde mi to. Neviem tvoriť.
Na tvorenie potrebujem lásku.
Potrebujem svojho muža.
On je moja múza.
Pri ňom rastiem.
Kvitnem.
Zo srdca mi vyrastajú kvety všetkých farieb. Naťahujú sa za slnkom, chcú byť krajšie, výraznejšie, silnejšie a jednoducho chcú.
Chcú.
Keď sa na seba pozerám do zrkadla, vidím aké sú moje kvety v srdci maličké. Vidím ako vykukujú a chcú rásť, chcú tvoriť, priam po tom túžia… ale chýba im múza.
Čakajú. Vyčkávajú ten deň a potom… potom sa to znova všetko roztočí ako čarovný kolotoč.
Mám toľko nápadov.
Až príliš veľa.
Toľko toho chcem spraviť. Toľko mu toho chcem povedať.
Svojej múze.
Rozmýšľali ste niekedy nad tým, že aj umelkyne museli mať svoje múzy? Vždy sa hovorilo iba o maliaroch. Skladateľoch. Spisovateľoch. Sochároch. Spevákoch.
A ich ženských a dakedy aj mužských múzach.
Ale čo taká Frida? Alebo Jane Austenová? Marry Shelley alebo čo taká Mozartova múza Josefína Dušková, kto bol jej múzou?
A kto je tvojou?
A tak v okamžiku keď som tú svoju dvojmetrovú múzu uvidela stáť na ulici v New Yorku s tým veľkým kufrom a zmäteným pohľadom, bolo to tam znova.
Kvety začali kvitnúť, myšlienky prúdiť a srdce bolo opäť tak nejako úplne šťastné.
Pretože potrebujem svojho muža.
On je moja múza.
A tak neodháňajte si svoje múzy. Lebo bez nich to nie je ono 🙂
Chcela som sa len pripomenúť. Že už som opäť tu a nevyčerpávam svoju slovnú zásobu iba na bakalárku do Poľska, ale konečne uvidíte čo sa udialo za tou veľkou mlákou.
Čoskoro.
Pretože som so svojou múzou, budú sa diať veľké veci!
Ale aj tie malé sú dobré 🙂
Tina ❤