Ahoj.
Vítam ťa tu vo svojom malom svete, kde zdieľam príbehy, myšlienky a dobrodružstvá.
Moje príbehy ťa zavedú na rôzne miesta vo svete aj v živote. Dúfam, že sa ti tu bude páčiť a nájdeš tu inšpiráciu cestovať životom po svojom.
Kto je Twovelers?
Twovelers tvoríme dvaja ja Tina a Matej.
Keď sme sa nehľadali tak sme sa našli a hneď sme sa spolu vydali na cestu plnú dobrodružstiev. Náš prvý spoločný trip bol do Istanbulu, kde sme zistili, že to čo nevie druhý vie ten prvý a naopak a tak vznikol Twovelers.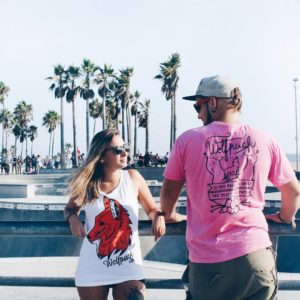 Matej
Veľký chlap s dobrým srdcom. Miluje ochutnávanie sveta a všetkých možných a nemožných chutí. Čím nechutnejšie jedlo tým väčšia výzva pre neho. Jeho zážitky môžeš nájsť hlavne v záložke OCHUTNÁVAME SVET. Úspešne bojuje so svojou nechuťou ku koriandru.
Srdcom a dušou hardcorák, takže ak zrovna niečo neochutnáva alebo necestuje tak ho nájdeš na pódiu s jeho kapelou Tribute to Freedom.
V Twovelers je Matej ten, kto plánuje, pripravuje, vie ako oddychovať a balí kufre.
Tina
Malé žieňa, ktoré verí, že všetko je možné. Milujem farby sveta a neobsedím na mieste. Tvorenie, písanie, kreslenie, knihy, spontánne rozhodovanie a neustále vzdelávanie, tam niekde ma nájdeš. Aj preto nájdeš veľa mojich myšlienok pod záložkou ZO ŽIVOTA.
Lietam v oblakoch a na cestách sa väčšinou nechávam viesť intuíciou a veľmi neplánujem. Viem čo chcem a makám na tom.
V Twovelers som ja tá, čo píše, núti nás nezastaviť sa, vymýšľa a fujká.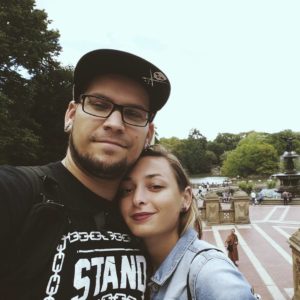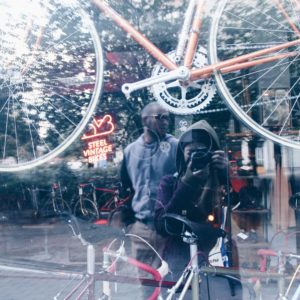 Momentálne žijeme v Krakove a plánujeme ďalšie cesty. Veríme tomu, že každý si má cestovať životom po svojom a snívať si svoje vlastné sny.
Tak sa poď so mnou zasnívať…
Tina