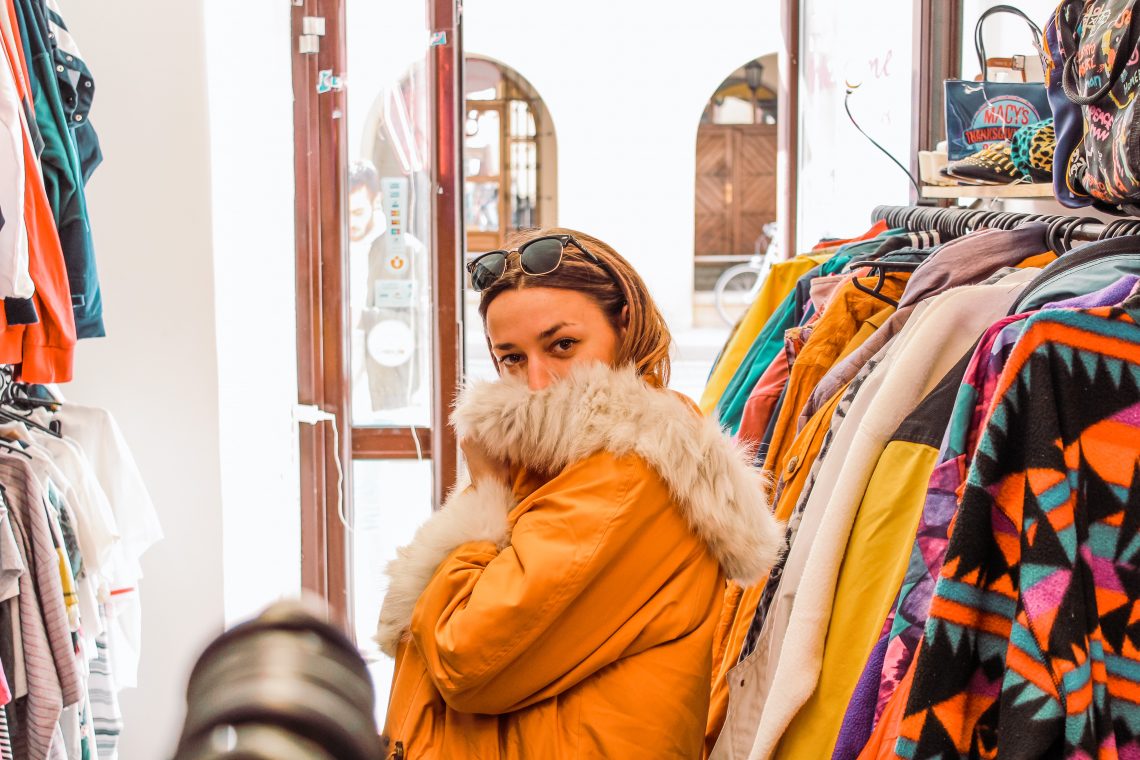 Best second hand shops in Krakow.
Even before the second hands were cool, I went there to dig through and look for original pieces that no one else in our city has. And over the years, love for slow life style has gradually been added and I prefer to buy in second-hand or sew something rather than go to big shopping malls.
When we moved to Krakow, in addition to wandering through the city and restaurants with delicious food, we gradually discovered second hands and believe me, Krakow is a second hand paradise.
Top second hands in Krakow
Tips from Twovelers
In Krakow you will find more types of second hand, the very cheapest ones are called "Tania odziez" or "Odziez Na Wage". There are many of them, they are in almost every other street. Just walk around the city and you will surely discover them. In these you must be lucky to discover timeless or modern pieces. But for that you will find older people along with hipsters rummaging in the clothes, which is a very interesting combination. They offer many clothes, coats and jackets. Interesting assortments include costumes for children and adults and English books, which you can hardly find anywhere else in Krakow.
Tania odziez – sw. Filipa street
You can find this shop at the Stary Kleparz Market, which is just a short walk from the city center. Every Saturday, the goods are stocked by weight, which means you pay for clothes per kilo. It worked very well in the summer, because clothing is lighter. ?
This second hand has a convenient location, because if you decide to adjust your clothes, right next to it you will find fabric stores and haberdashery.
Prepare cash in this second hand store, because it is not possible to pay by card.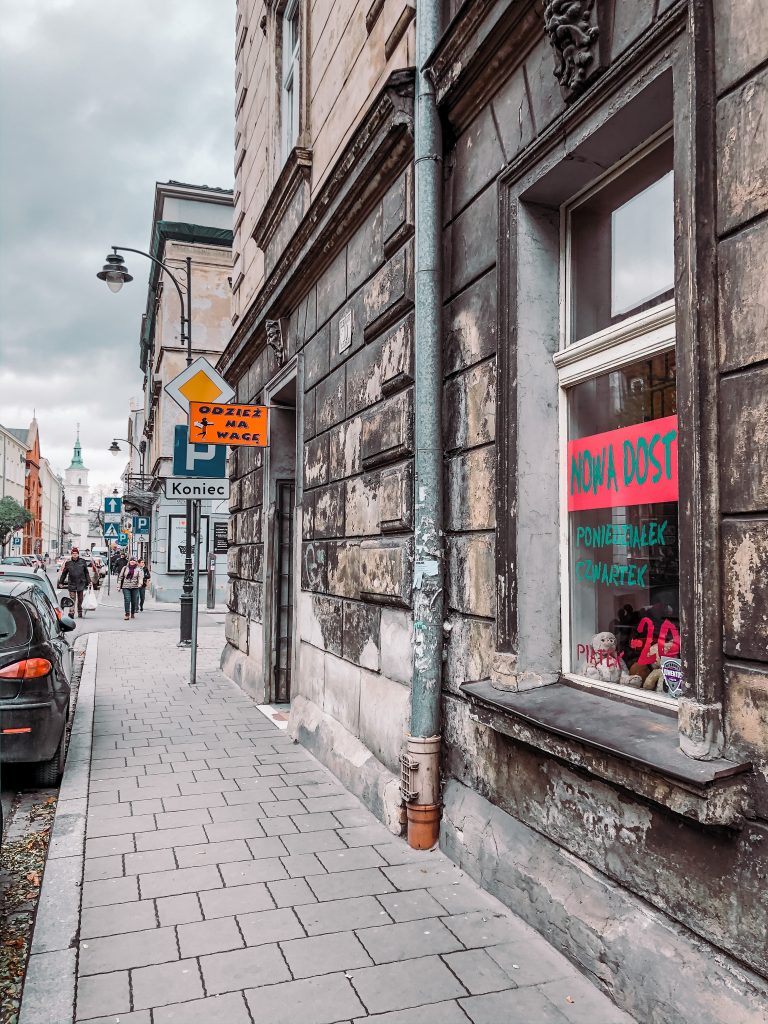 Tania odziez – Bolesława Limanowskiego 28
If I want a new sweater, I always look in this Krakow second hand shop. It is quite large and can be found here from sweaters, handbags to books and sexy pajamas. You can peek into this store, if you go to discover Krakus Mound, you will have it on your way.
Vintage shop
When you go from the city center to the Jewish Quarter of Kazimierz through Starowislna street, you will find a few stylish second hands.
But beware not called second hand, but vintage shop. I am sure that you will not confuse them with another store, as you will find figurines with a unicorn or horse head at the entrance. On the door you will find a logo that looks like a typical Krakow obwarzanek.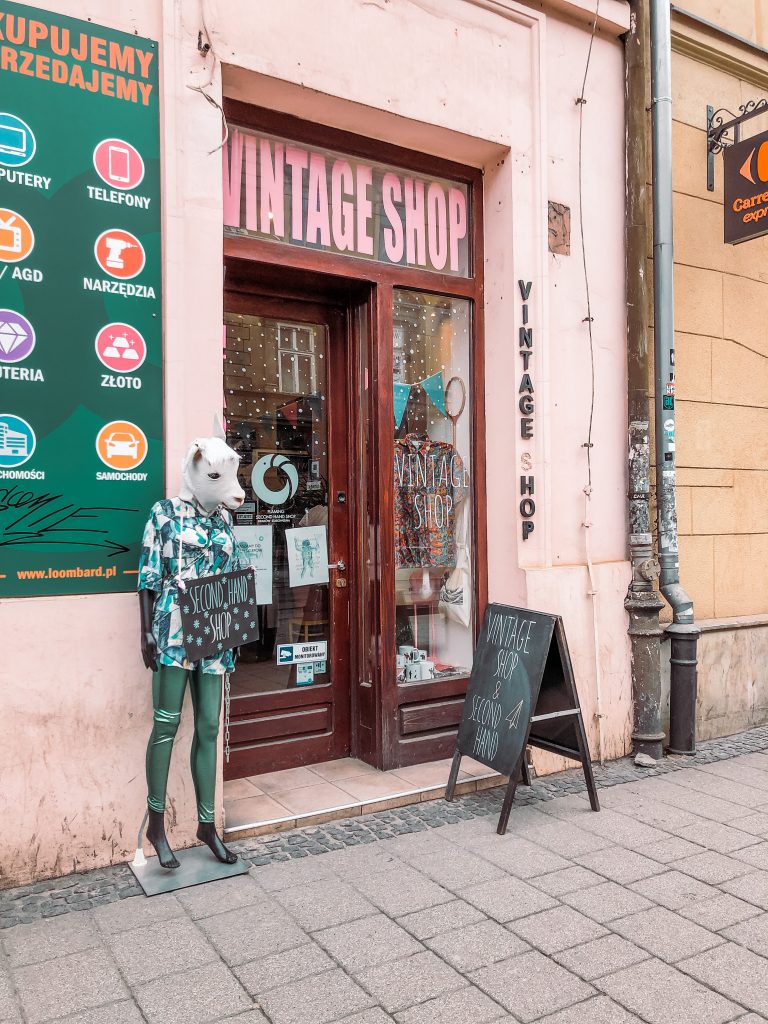 Clothing is mostly vintage style, but they also have their merch with t-shirts and colorful socks. Their shops are always decorated with nice music and various interesting decorations.
They can be found on Starowislna 29, Starowislna 38, Starowislna 17.
You can pay by card in all shops.
You can find information about their latest product at Flamingo Vintage shop facebook page.
Textile house
I guess, I don't have to introduce this second hand to anyone. It is the most popular second hand in Europe and we also have Textile House in Slovakia and the Czech Republic. You will find clothes for women and men and they receive new goods every week. I noticed that almost always have a large selection of blouses and shirts. So if you are looking for something of this type, you can find them on Starowislná Street 25.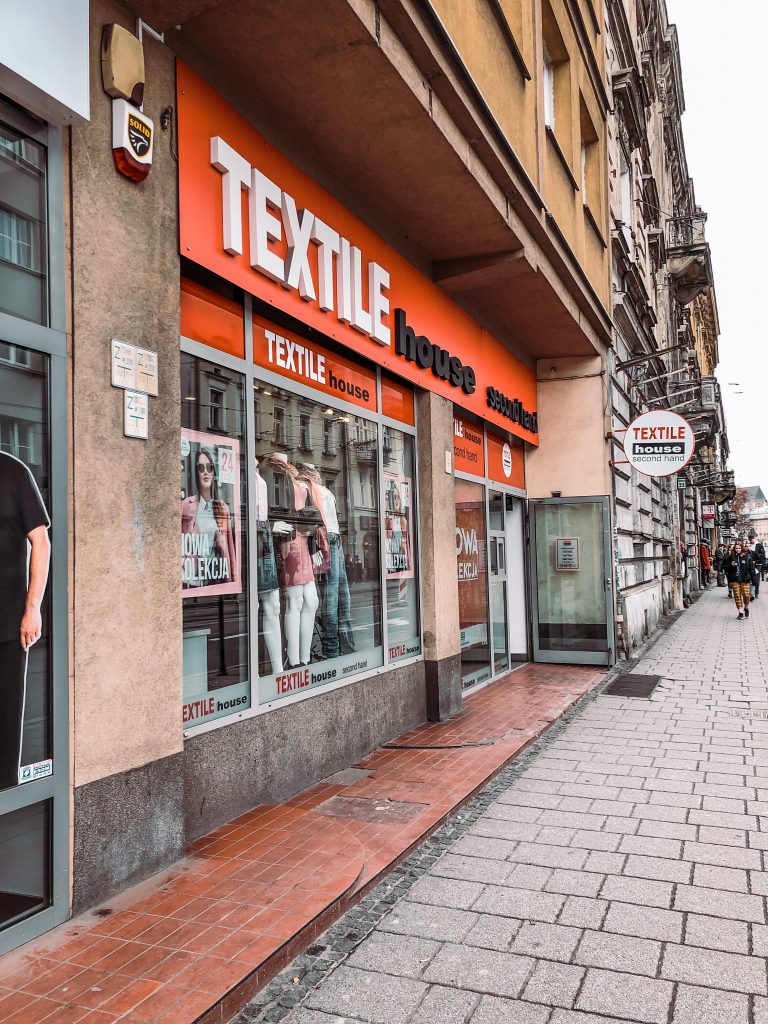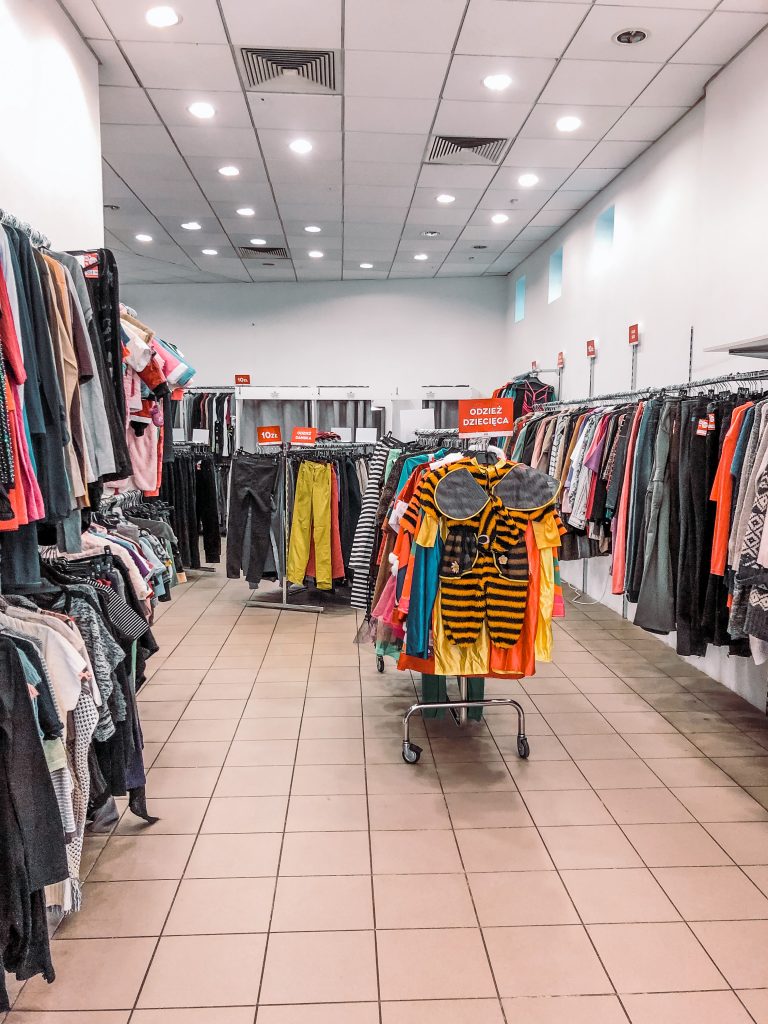 Komis odziezowy
In the Jewish district of Kazimierz on Józefa Street, you will find handmade stores, concept stores and hipster bars in addition to second hands.
A small second hand with very well-preserved or almost new pieces can be found at Józefa 6.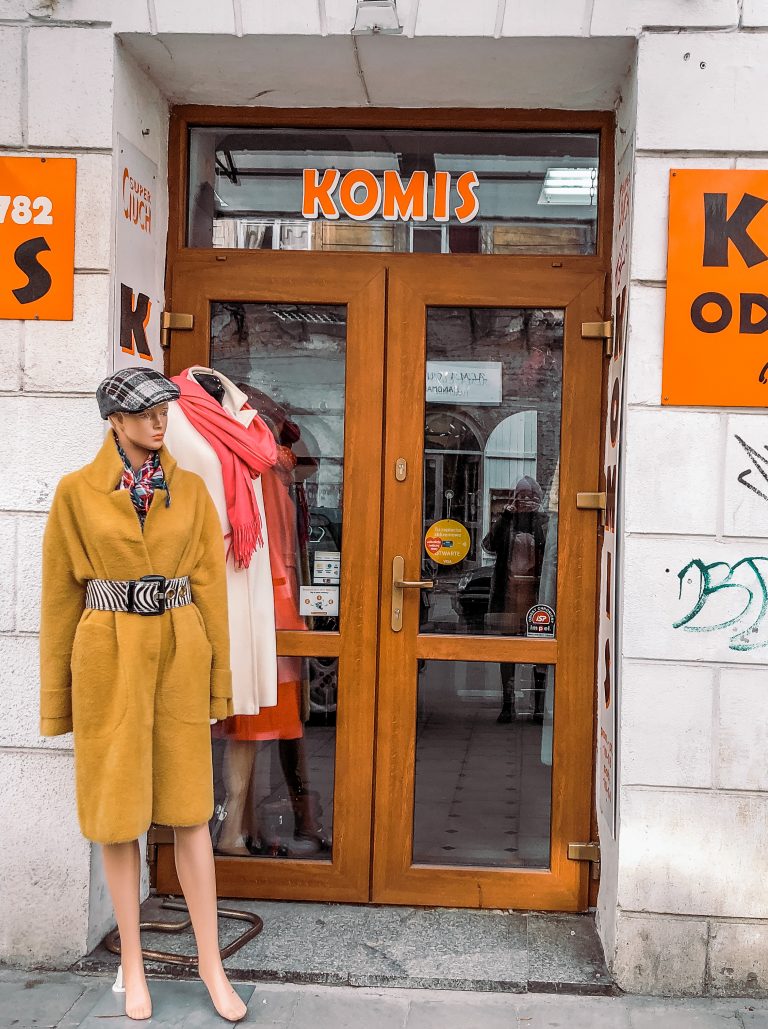 In Krakow, you will surely find a number of second hands that I haven't discovered or mentioned in this article. I wrote here only my favourites, or those in which I have already bought something.
If you have time to look for second hand treasures in Krakow then take a walk around Stary Kleparz, or Ul.Zwierzyniecka – Ul. Kosciuszki.
Language advice
In the majority of second-hand hands of the "Tania odziez" category, orderly women who works there do not speak English. Slovak and Polish are very similar, but with English you can have a small problem. Here are some common words you can learn, while discovering second hand shops in Krakow.
Can I see that?: Czy mogę to zobaczyć? (Cheh moh-geh toh zoh-bah-chich)
How much?: ile? (ee-leh?)
I want to buy this: Chcę to kupić ('ch'seteh koo-pich)
Please: Proszę  (Prosh-sheh )
Thank You: Dziękuję ( jen-koo-yeh)
Second hand shops map
Save this article on Pinterest, before your trip to Krakow.