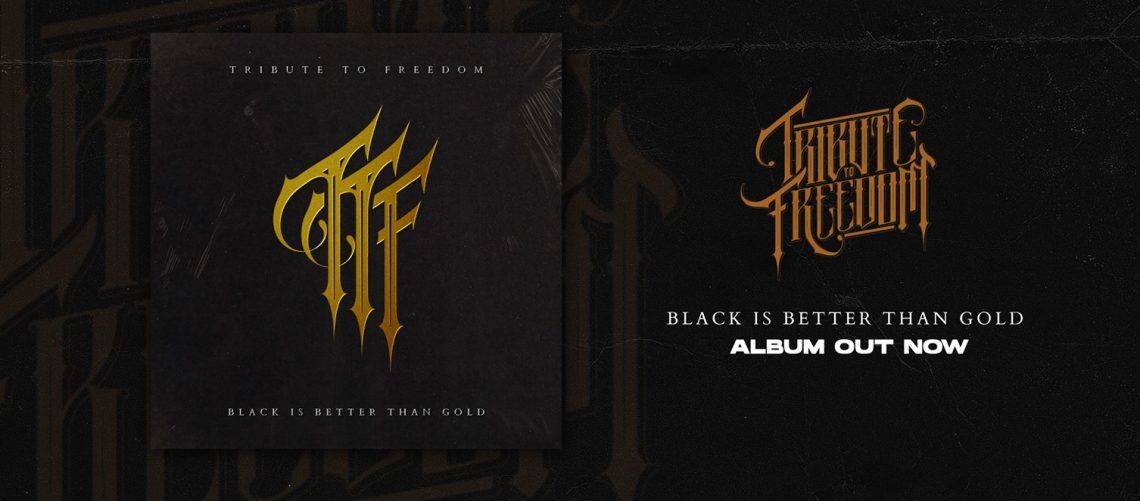 Nový album kapely Tribute to freedom
Čaute kamoši.
Môj hardcorák Matej s jeho kapelou Tribute to Freedom vydali nový album a môžem povedať, že to je pecka. 🙂
Ak si fanúšik/ fanúšička tvrdšej hudby, určite si nájdeš to svoje na ich albume Black Is Better Than Gold.
Bola som pri vzniku celého albumu, od písania textov, cez nahrávanie hudby, koncerty, tlač CD-čiek a veľa ďalšej mravenčej roboty, bolo toho naozaj veľa, ale výsledok stojí za to.
Podporiť underground a prácu slovenskej kapely spod Zobora, môžeš práve zakúpením CD.
Kde kúpim CD ?
CD Black Is Better Than Gold môžeš kúpiť u ktoréhokoľvek člena kapely alebo len napíš správu tu na blogu.
Kontakt na kapelu: Tribute to freedom
Aké pesničky sú na CD?
1. Intro
2. Last day of my life
3. Fly up to the sky
4. Open your eyes
5. One last breath
6. Don't be selfish
7. Sound of silence
8. Haters gonna hate
Ako mi doručia CD?
Môžeš sa s chalanmi dohodnúť na osobný odber, podľa toho kde bývaš, alebo ti ho pošlú poštou.
Aká je cena?
Cena CD je 6€.
Prečo mám platiť za CD?
Po prvé budeš mať hudbu doma fyzicky, po druhé, podporíš kapelu a tým im pomôžeš pracovať na nových skladbách, s výrobou merchu, s výrobou videoklipov atď.
P.S. Na výrobu CD nemali žiadnych sponzorov.
Tina
Chcem kúpiť CD